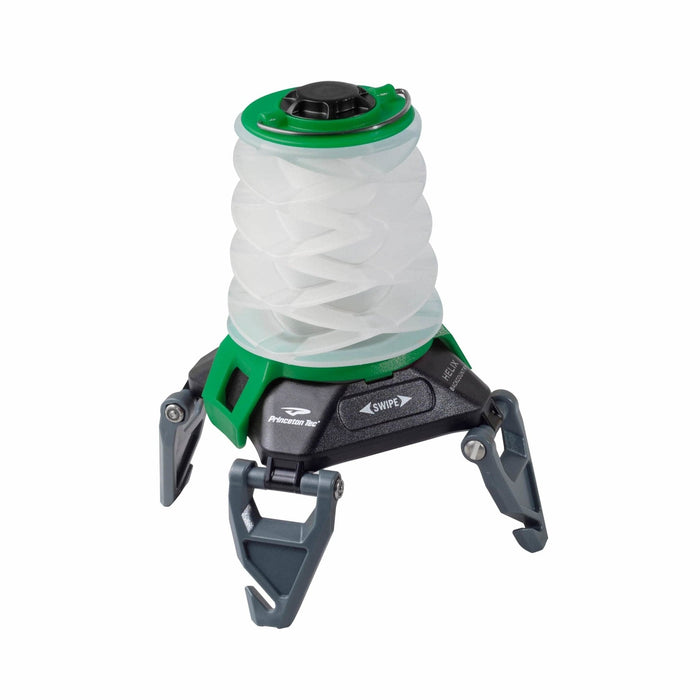 Princeton Tec Helix BackCountry Rechargeable Lantern - 150 Lumens
Sold out
Original price
$44.99 USD
Original price
$44.99 USD
-
Original price
$44.99 USD
Original price
$44.99 USD
Free Shipping in the USA. Ships within 24 hours. .
Availability:
Out of stock
Shipping / Returns / Taxes:

All items ship for free in the USA. Spend $250 USD for free worldwide shipping! Shipping rates and services are available on the cart page. Estimated delivery dates will be displayed during checkout. 

International orders may be subject to customs fees / taxes / duties and additional delivery fees prior to or at time of delivery. Please check with your country's customs office to determine if you are responsible for paying these fees.

State Sales Tax (USA): We collect sales tax on shipments to Pennsylvania customers only.

We offer a 45 day no-hassle return policy. Free returns are available in the USA only.
A micro-USB port powers up the rechargeable battery in the Helix Backcountry Rechargeable that allows this lightweight lantern to put out a bright beam that's easy on the eyes – perfect for hands free area lighting.

The Helix Backcountry Rechargeable has a unique control surface that is free of buttons, yet gives access to a dimmable white mode well as a dimmable red mode for low profile use. The Glow-in-the-dark collapsible globe and folding legs help Helix Backcountry Rechargeable to shine over a wide area and pack down to fit easily in hand.
The Helix lantern design also incorporates several hanging and spotlight options. The globe can be removed to swap the diffused glow to a direct spot light.