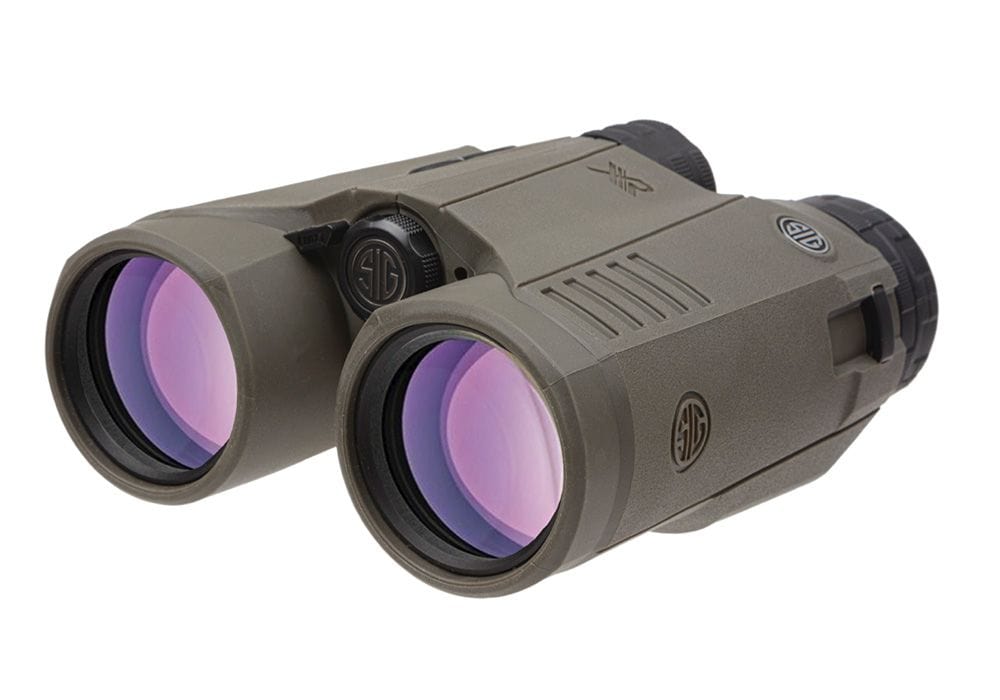 Sig Sauer KILO6K HD 10x42 mm Laser Rangefinder with Applied Ballistics
Original price
$1,689.99 USD
Original price
$1,689.99 USD
-
Original price
$1,689.99 USD
Original price
$1,689.99 USD
Current price
$1,299.99 USD
$1,299.99 USD
-
$1,299.99 USD
Current price
$1,299.99 USD
Free 2 Day Delivery in the USA. Ships within 24 hours. Ships Worldwide.
Availability:
Only 3 left!
Warranty

Covered by SIG SAUER's INFINITE Guarantee™ and Electronics Limited Warranty
Shipping / Returns / Taxes:

All items ship for free in the USA. Spend $250 USD for free worldwide shipping! Shipping rates and services are available on the cart page. Estimated delivery dates will be displayed during checkout. 

International orders may be subject to customs fees / taxes / duties and additional delivery fees prior to or at time of delivery. Please check with your country's customs office to determine if you are responsible for paying these fees.

State Sales Tax (USA): We collect sales tax on shipments to Pennsylvania customers only.

We offer a 45 day no-hassle return policy. Free returns are available in the USA only.
We collect state sales tax on shipments to Pennsylvania only.
The new KILO6K-HD has a maximum reflective range of 6,000 yards and includes Applied Ballistics Ultralight onboard along with environmental sensors and supports BDX External (ABX) for connecting to external devices such as Kestrel and Garmin devices. 
The KILO6K-HD features new target modes: Extended Range and Fog mode along with First, Best, and Last target.  The rangefinder incorporates a segmented OLED display which provides range to target, elevation holdover and wind holds.  All new KILO rangefinders connect with the BaseMap app to provide remote waypoints on ranged targets and can be fully configured with the SIG SAUER BDX App. All KILO K Series rangefinders leverage Low Energy / Long Range Bluetooth 5.x for multipoint Bluetooth connections and improved connectivity to BDX-enabled riflescopes and sights.  The KILO6K-HD ships with a grey binocular harness.
Applied Ballistics External (BDX-X) allows the KILO to be paired with an external Kestrel Elite or Garmin Foretrex for more precise ballistic solutions beyond 800m AB Elite includes support for Coriolis, spin drift and other factors while providing custom drag curves for the most accurate ballistic solutions in the industry
Specifications:
Magnification: 10X
Objective Lens Diameter: 42 MM
Field of View: 6.1'
Eye Relief: 18 MM
Overall Length: 5.7 IN
Height: 2.5 IN
Overall Width: 5.0 IN
Laser Divergence: 1.5 x 0.6 MRAD
Waterproofing: IPX-4
Battery: (1) CR2
Run Time: 4000 Ranges
Diopter Adjustment Range: +/- 3
Color: OD Green
Reticle: Circle
Display Type: Segmented OLED
Range on Deer: Up to 2000 Yards
Range on Trees: Up to 4000 Yards
Max Reflective: Up to 6000 Yards
Features
Onboard temperature, pressure, and humidity sensors for accurate real-time ballistic calculations
5 target modes; First, Best, Last, Fog, Extended Range
5 range modes; ABU, ABX, AMR, LOS, Archery - BDX™ 2.0 enabled, providing your BDX riflescope with an automatically illuminated holdover dot through Bluetooth pairing
Revolutionary LightWave DSP™ Technology for the fastest and longest distance range finder engine
HyperScan™ Technology provides 4 range updates per second in scan mode while RangeLock™ reports the last range result when ranging distant targets
Embedded Applied Ballistics Ultralight with bullet database and support for G1/G7
Low Energy Bluetooth for synchronizing up to 25 custom ballistic profiles between the free SIG Ballistic App and rangefinder
Advanced OLED display displays range and angle of incline as well as the ballistic solution
Lumatic™ Display automatically calibrates display brightness to changing ambient light condition
Line of Sight or Angle Modified range in addition to full ballistic holdover and windage results in MIL or MOA
IPX-7 waterproof
Compact, lightweight magnesium housing with binocular-style eyecup and diopter adjustment
Free downloadable SIG BDX App for your smartphone, iOS, and Android are supported
Drop remote waypoints with the Basemap app
Covered by the SIG SAUER INFINITE Guarantee and Electronics Limited Warranty
*BDX units with Applied Ballistics Ultralite provide a firing solution out to a maximum of 800 meters.
Able to be paired with an external Kestrel Elite or Garmin Foretrex