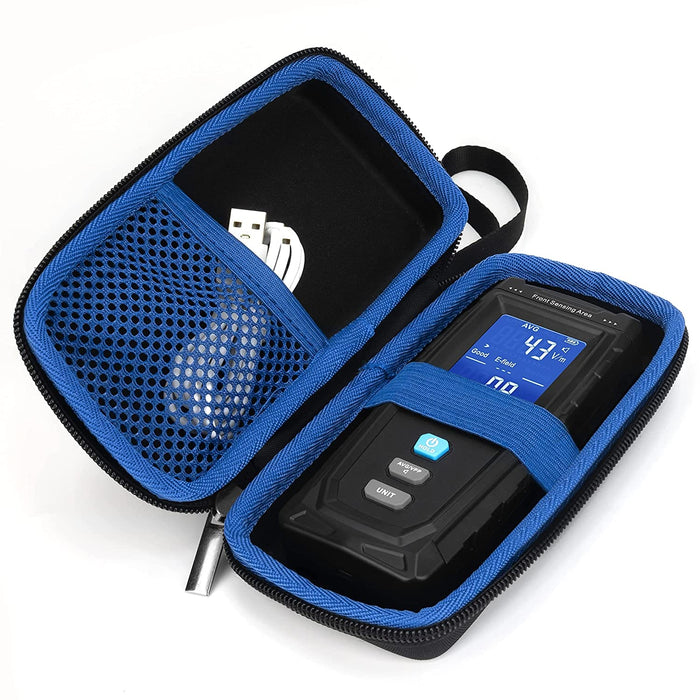 ERICKHILL EMF Meter Hard Storage Case for RT-100 & ER02
Original price
$19.95 USD
Original price
$19.95 USD
-
Original price
$19.95 USD
Original price
$19.95 USD
Free Delivery in the USA. Ships within 24 hours. Ships Worldwide.
Availability:
Only 6 left!
Shipping / Returns / Taxes:

All items ship for free in the USA. Spend $250 USD for free worldwide shipping! Shipping rates and services are available on the cart page. Estimated delivery dates will be displayed during checkout. 

International orders may be subject to customs fees / taxes / duties and additional delivery fees prior to or at time of delivery. Please check with your country's customs office to determine if you are responsible for paying these fees.

State Sales Tax (USA): We collect sales tax on shipments to Pennsylvania customers only.

We offer a 45 day no-hassle return policy. Free returns are available in the USA only.
The ERICKHILL Special digital electromagnetic field radiation detector case is unlike any offered by other brands. It fits not only ERICKHILL EMF Meters but also most other detectors of similar size.
Robust Construction:
This storage box is crafted with durable EVA material, offering shock-resistance and unrivaled sturdiness to guarantee top-notch safety of the device inside any environment.
Exceptional Safeguarding:
This hard case offers 4 layers of defense, staving off any harm or abrasions as a result of accidental bumps and falls, guaranteeing that the meter remains unaffected in any setting.
Convenient Design:
This travel bag features a comfortable, frosted-feel hand for superior convenience and ease of use, along with a hand strap for portability. Inside, a storage net bag is provided for safely stowing accessories, and a fixed elastic band secures the meter. Additionally, a smooth double-zipper metal closure permits swift opening and closing.